The most dazzling Mingyuan,Happy hiking
---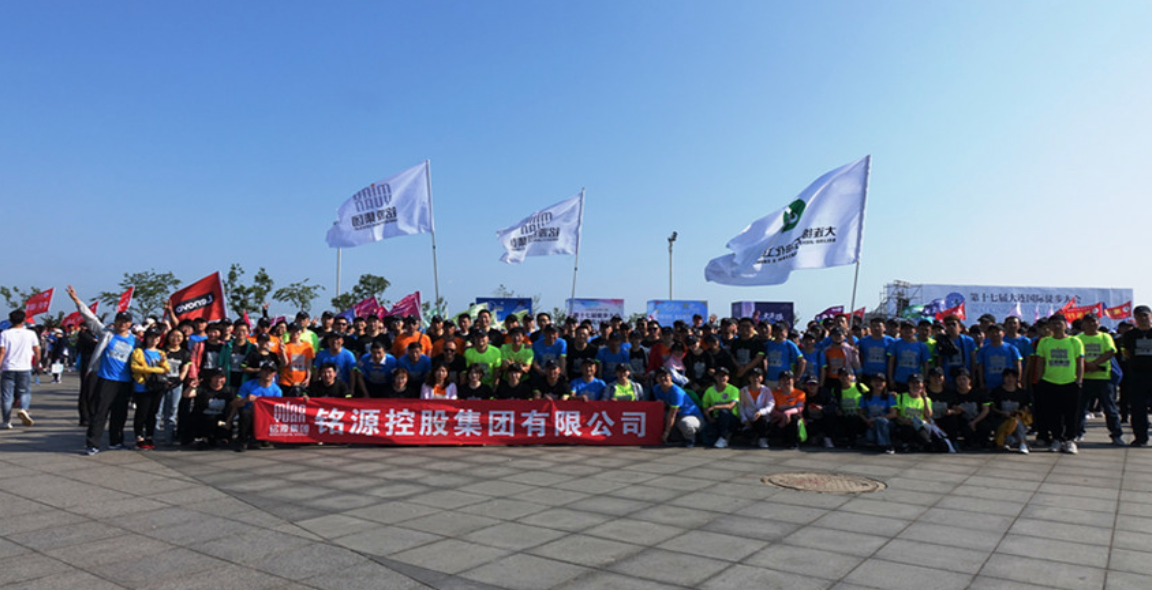 On May 18, the 17th Dalian international walking festival took place! About 600 people from Mingyuan Group, its subsidiaries and Dahua Group dressed in uniform and gathering at the main venue of Donggang Music Fountain Square, were ready to set off.
After the group photos were taken, with the sound of the departure horn, the hiking began. This hiking was led by the Flagman Array of Mingyuan Group, Dahua Group and Jinyuan Company. Taking a 5km distance as the target , they started from Donggang Music Fountain Square, passing Gangpu Road and Dongluan Road and finally arrived at Guobinyuan Road.
Relaxing and talking, in the sunshine and with fresh seaside scenery, Mingyuan people heading toward the end. After over one hour's hiking, all members successfully completed the challenge of 5 kilometer hiking.
The hiking meeting not only enriched the spare time life of employees, but also strengthened team cohesion. In the future, we will put the hiking spirit of persistence, unity and striving into our work and production, and contribute our own strength to the development of the company.