Liangtian Science and Technology invited to participate in the Municipal Foreign M &A Cooperation Summit and makes project promotion presentation
---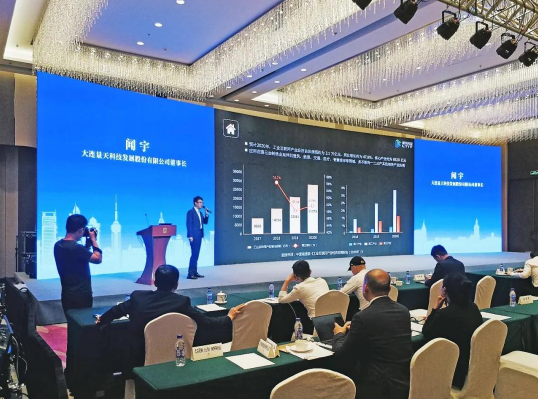 On July 7th, the Foreign Investment and M & A Cooperation Summit and the launching ceremony of the China-ROK Investment Promotion Online Platform were successfully held in Dalian Shangri-La Hotel by the Bureau of Investment Promotion of the Ministry of Commerce. Liangtian Science and Technology was invited to the summit. Mr. Wen Yu, Chief Information Officer of the Group, general manager of Information Management Department and president of Liangtian Science and Technology, made a project promotion presentation on the latest project of building the Industrial Internet platform of Liangtian cloud network for the petrochemical industry, which gained wide attention. And he talked and discussed with investment institutions afterwards.
The conference took the form of on the site and online live broadcast. Both domestic and foreign well-known investment institutions, fund companies, investment banks, domestic and foreign enterprises, local governments, parks and a number of mainstream media attended the conference. With the online professional audience up to 2545 and over 120 people on the scene, the total number of the audience reached 2665.
Promotion presentations were made for 16 key projects from Korea, Europe and Dalian. During the conference, the launching ceremony of China-ROK Investment Promotion Online Platform was conducted, which will serve as a bridge for China-ROK investment promotion and cooperation.
The summit has created a good chance for Liangtian Science and Technology to get full access to domestic and foreign capital markets, and has further enlarged the channels of foreign exchanges and co-operations for the project. Liangtian Science and Technology will then actively follow up with potential customers and strive to promote co-operations.